Meet Anjelica and Shane— and I should note that it took me longer than expected to do so! These two were referred to me by a former client and, you see, I had to ask this couple to trust me. We rescheduled our session not once, but twice due to gloomy, overcast weather. But, as you'll see in these portraits, the wait for that magic hour was undeniably worth it. Thank goodness they trusted my judgement and waited it out. 
But, enough about me: Anjelica, Shane, and Anjelica's baby bump are the true stars of the day. We focused this session on some cozy at-home shots and on some glamorous starts out and about. The couple have an adorable home in Middletown, Connecticut filled with so much natural light. (seriously, I am stealing one of their colors for the front door of my own house!) that they currently share with two adorable dogs. (Don't you just smile when you look at the ones of all of them on the couch?) My favorite in the at-home series, however, has to be the ones in the kitchen. The "N" (for their last name) frames their family just perfectly, and shows what a wonderful home they've made for their impending arrival.
We also decided to take some enchanting portraits at the historic, Gatsby-esque Wadsworth mansion. ( Which, by the way is one of my favorite books) Anjelica absolutely glows in the sunlight as she looks upon her bump and her husband. And her black maxi dress is so sleek and just so perfect for the setting! As the couple strolled the landscaped grounds into the sunset, they smiled thinking about how they cannot wait to meet their new baby. Congratulations again, Anjelica and Shane, and I also cannot wait to come snuggle your little new babe next month.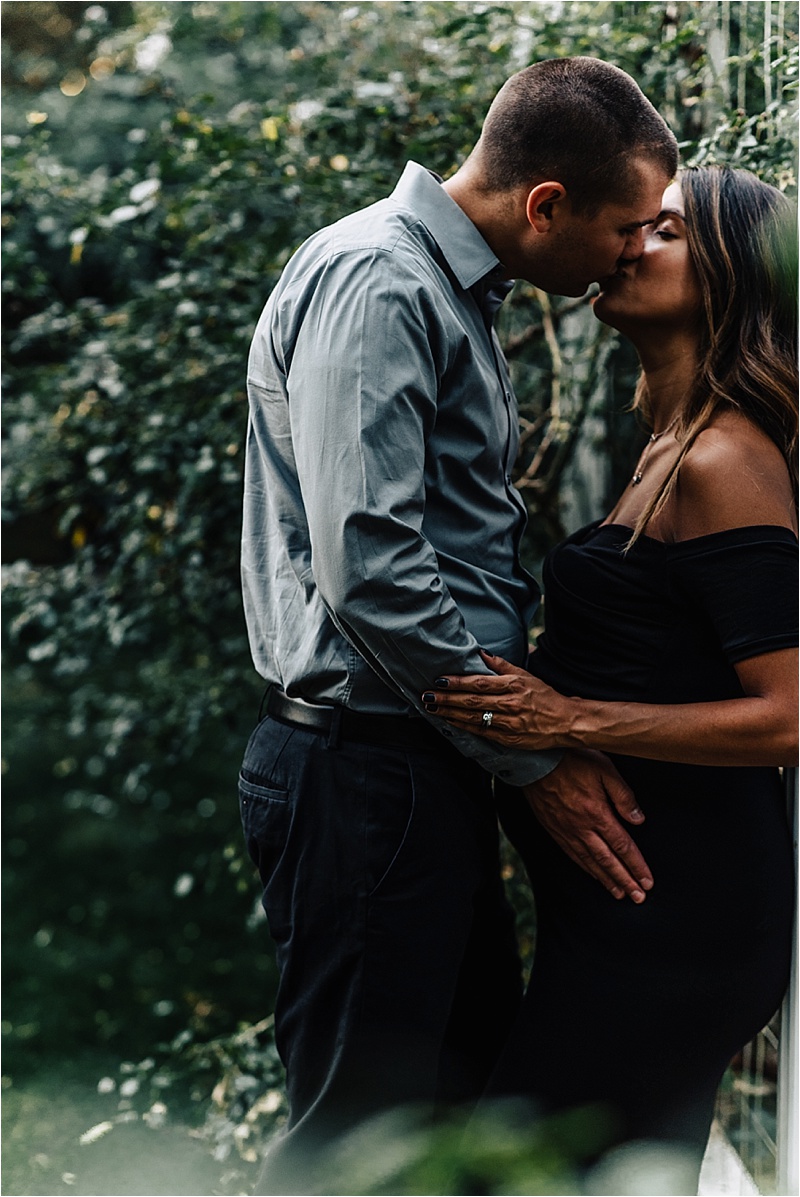 Shauna is a fine art natural light photographer based out of Connecticut. To book a session contact Shauna at:
shauna@shaunadaiphotography.com | 860-268-2588 | www.shaunadaiphotography.com