I was so excited for this session for so many reasons: a beautiful family; gorgeous fall colors; matching crowns and a reunion! I first photographed Carissa, Mike, and Harper a few years ago, back when Harper was just 18 months old. I was a newbie professional photographer then, and this wonderful family took a chance on me. They asked me back for another session, then I was honored to capture their sweet wedding, and now I am privileged enough to have captured these maternity images as well! I cannot even begin to say how lucky I am to have people trust in me again and again to capture their biggest milestones. It makes my heart swell.
These portraits convey a rustic, autumn vibe that show the true natural beauty of both October in Connecticut and the family themselves. I simply adore Carissa's dress against the landscape, and her and Harper's identical crowns were a simply precious touch. Last time I saw Harper she was throwing petals at her parents wedding, and she has grown so much in just a little over a year. ( sap moment)
While I adore the family images, the stills of Carissa and Harper are undeniably special. These two share an unbreakable mother-daughter bond, and I know they will treasure these moments for years to come. (I've said it before and I'll say it again: I have the best career on earth!) Likewise, Carissa and Mike look oh-so-in-love in their couple shots. This new arrival is going to be so prized by these two, and I know Harper is going to be an awesome big sister to her new baby brother, Henry!
For me, the best part of being a photographer is forming lifelong bonds with my families. I have been blessed to have captured so many moments for Carissa, Mike, and Harper, and I absolutely cannot wait to welcome Henry in just a few weeks. Congratulations again!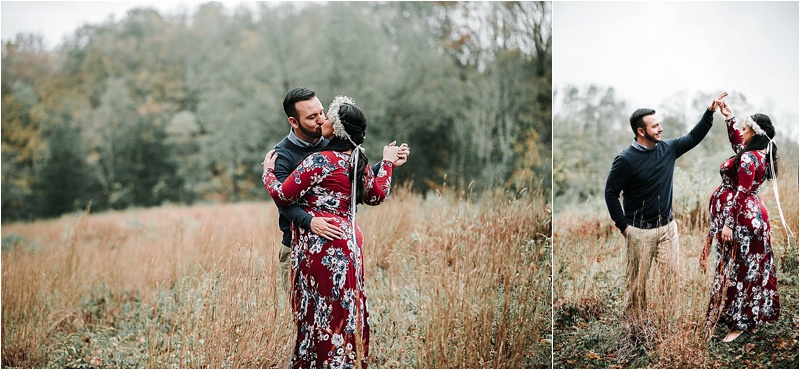 Shauna is a fine art natural light photographer based out of Connecticut. To book a session contact Shauna at:
shauna@shaunadaiphotography.com | 860-268-2588 | www.shaunadaiphotography.com